Who says that the best American galleries should be located in Chelsea, New York?
Some of the most interesting galleries in the world are located in small towns or suburbs and, nevertheless, they offer the most innovative products which, drawing on a less commercial sensitivity, although in part bound to the marketability of the art works, end up rising to emblems of the most refined aesthetic taste.
Converge Gallery is a small American entrepreneurial made possible by the desire to transcend the boundaries of the physical and metaphysical concept of art and result in a kind of art business that is meant to be in constant tension or motion, as an intellectual bridge between society and representation.
One of the objectives of Converge Gallery is to perpetuate the ambition of making new, alternate realities coexist and provide a cultural contribution to an increasingly demanding local community.
On January, 9th 2014, the gallery spaces have been redefined to accommodate the solo exhibition "Objects to place", that stars the American artist Chad Andrews, with his recognizable style, which revolves around various printing techniques and the recurring themes that are known to frequently appear in his works: of course, they are intended to tell a story that, flowing from the individual vision, would materialize in a product featured by both changing content and changing surface (the color of the surface is, in fact, meant to change according to the light, while the content is meant to change according to the not only cultural, but also visual and perceptive baggage of the viewer, invitated to come up with the proper "intuitions").
How important is the narrative intellectual ping-pong between one artwork and the other in the context of a solo exhibition?
- The "narrative intellectual ping-pong" - says Chad Andrews - is imperative and almost impossible for the "ping-pong" not to happen. Gestalt theory explains that we see the unified whole before we see the individual parts.
Each piece strengthens the whole, creating a visual and narrative context that begins the viewer's critical thinking process. It is what makes an engaging exhibition in regards to a solo exhibition.-
And what about "Objects to Place"? Are they meant to be placed around the whisper of a story, as the title could suggest?
- My imagery comes from the immediate objects and environment in the narration that is my life - continues Chad Andrews. - I like multiple levels of interpretation in my titles. "Objects to Place" moves from being the range of subject matters in my works to the idea that each piece physically needs to go somewhere.
The title of the exhibition came from a conversation I had with another artist about the closing of an exhibition and how the "art" transforms into "objects".
Objects that need to be wrapped, moved, and stored. It is during the post exhibition context that the works appear in their truest light.-
But Chad Andrews is not the only artist who uses the hypothesis of a story as a tool, at Converge Gallery. Without ever being trivial, other artists such as Liz Parrish, Kimberly Witham, Tim Miller, Jason Bryant, Jimbot, Josh Dannin, L. C. Miller, Evan Summer, Mike Cockrill, Matthew Rose, Ted Mikulski, Trey Speegle, Daniel Bilodeau, Ekaterina Panikanova, Anthony Cervino and Thomas Buildomore (when his paintings turn to installations, acquiring, in my opinion, a further.. identity) tend to assimilate and transfigure the element of narrativity to give shape to their thoughts and turn them, through art, into something objectively readable that would arouse curiosity and tickle the intellectual side of anyone passionate about art.
What are the connections between your art and the concept of "narrative stratagem"?
- Ever since I became aware of illuminated manuscripts - says Liz Parrish - I've felt attracted towards the perfect combination of the meaningful handwritten verses and the delicately drawn, yet irrelevant, creatures that inhabit the edges of these pages (quirky medieval monsters).-
- Talking about narrativity in painting - says Jimbot - it doesn't necessarely require any kind of connection between art and literature, although it is and must be considered as another tool in the artist toolbox.-
- In my work - says Josh Dannin - the ambiguously constructed nature of each piece allows the viewer to project their own narrative onto the work by marking its own implied narrative content.-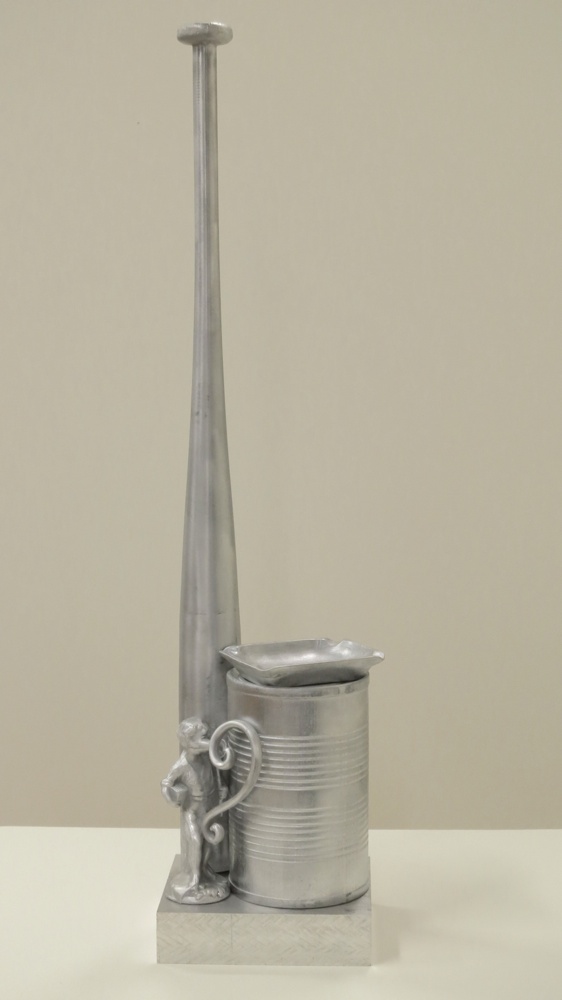 What about narrativity as a (figurative) connection point between pop art and street art?
- For several years now - says Jason Bryant - I have been working on paintings for a body of work called "Merging Icons". This series has incorporated my life long love for film and merged it with one of the most important parts of my development as an artist and person...
Skateboarding. -
But is it possible to tell a story by recurring to the only use of color and conceptual suggestion?
- That is one of many possible connotations - says Jennifer Gunlock - and I do refer to it in that way in my work. I apply white like a dense cloud, diffusing anything else in the scene, as though in a dreamscape.
In dreams the cloud means the dreamer's attention is only focused on the object within view, and it can indicate denial and avoidance of what else is going on around him.
There are infinite possibilities in the back there, and I like giving viewers the opportunity to apply their own imagination to fill in that void.-
Everyone seems to be telling a story, here, to eventually create an artwork as perceivable as reality itself.. but what does "artwork" mean, then, in the context of a general tendency to.. story telling?
- Well, to me "artwork" - says Casey Gleghorn - was a description used for photography , illustration or any visual work that would be used for a graphic design job or publication. If you wanted to know what art means to me I could say that art is everything around us and a person creating art is the ultimate form of expression that has the ability to generate intense emotional experiences.
Art is also fundamental because it has been and always will be used to document both cultural and sociological ideals and happenings. "
Whoever sees an artwork, then, is "condemned" to become part of the artwork itself, by making it as interactive as ..
the universe, with its internal movements of matter that comes to light and dies, every minute, everywhere, in different ways.
"Objects to place", along with other parallel realities created by the artists of Converge Gallery is, therefore, a microcosmos where the visitors can relate to the different phases of the work while using their individual knowledge to imagine the former and further phases (the ones that are not displayed), but are also entitled to explore the "part of the story" that the artist is willing to share.
- The fecund stew of images and introspective wandering unites and storms barricades into the universal -, says Lawrence Charles Miller, being able to describe, with a single phrase, the power of art and its infinite possibilities.
Art is and wants to be, first of all, a suggestion meant to evoke anything unclear and hidden or, even better, to reveal the subset of a secret reality conceived to populate a mythical kingdom located in the interspace between space and time, where reality is a figment of imagination (and not the opposite!).